Eco Chic Garden Furniture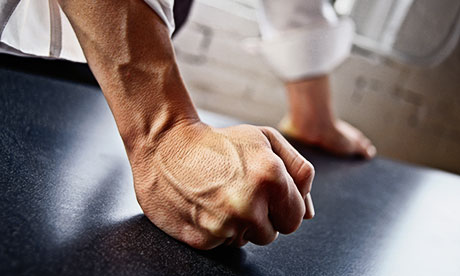 Eco friendly products have now penetrated nearly every aspect of our lives. From energy efficiency around the home to eco friendly clothing, the eco movement seems to be everywhere. However, there are always a number of people that are put off going eco because they feel eco products lake the designer names and panache of more commercially accepted items. Clothing is a good example of this with eco clothing looked on as for hippies and new age fashionistas but thankfully the eco chic movement is changing all that.
Eco-chic clothing is environmentally friendly and sustainable clothing that is just as stylish and fashionable as the designer labels found in high street stores and eco chic doesn't just apply to clothes – more and more eco friendly furnishings and furniture are hitting the market that is every bit as stylish and contemporary than designer furniture. And even garden furniture has moved into the eco-chic bracket with more and more ideas and replacements for those horrid plastic patio sets and other garden furniture adorning so many back gardens.
Eco polymer
Eco polymer is a combination of recycled,biodegradable, organic and sustainable materials that are non polluting. Eco polymers can be used to make all sorts of item's such as eco polymer garden furniture which looks every bit as good as modern and wooden equivalents.
Reclaimed timber
Another common eco chic alternative for the garden is the use of reclaimed timber. Reclaimed timber is taken from all manner of places from factories to old boats and is reused by crafting it into chairs, tables and other furniture items. Rustic in appearance, reclaimed timber is becoming very fashionable amongst the eco chic crowd.
Other Garden items
There are other eco chic items that can help boost the ornamental features of a garden. Even if you don't have an open fire, a log store can look great in any garden and most are made from reclaimed or sustainable materials. And for those with a bit more cash a garden cabin or cooking cabin will be the envy of all your eco chic friends.