Top Ten Outdoor Toys and Games for Kids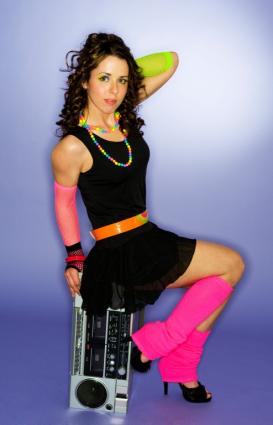 Summer's almost here and that means it is time for fun in the sun, barbeques and water play. Check out some of these highly recommended toys and games for kids that can be played outside (or in some cases inside if it's raining). Just remember that while you are out there having a great time, make sure to keep it safe so your family has an amazing summer.
10. Fisher-Price Kid-Tough Walkie Talkies | $43.94
Fun and practical, these walkie talkies transmit up to 200 feet and are essentially kid-proof with protective bumpers and a battery-saving auto shut-off.
9. Little Tikes Teeter Ball | $56.98
Kids can enhance their coordination and balance with this mini playground seesaw that bounces, rocks, and spins. Also, they'll have a blast racing the balls in its center.
8. Disney Fairies Junior Skates | $25.00
The Disney Fairies Junior Skates are starter skates that fit around your little one's shoes for added comfort. Knee pads are included for added safety so no need to worry mom.
7. Soft Tip Sky Darts | $37.39
The Soft Tip Sky Darts is a new spin on the classic game of lawn darts is safer than ever — the darts feature a weighted round tip that always lands upright.
6. Gazillion Bubble Rocket | $17.99
Children can jump on the footpad to launch this foam rocket into the sky for an amazing bubble show.
5. Play Up Toddler Swing & Slide | $259.95
Convert your backyard into a playground with the Play Up Toddler Swing & Slide. This pint-size playground has everything your child needs for climbing, sliding, and swinging, and it's compact enough for you to move.
4. Jungle Croquet Set | $37.22
Kids will go wild for this animal-themed set that includes giraffe hoops, colorful balls, and chunky mallets for small hands.
3. Wonderworld Ride-On Boat | $99.00
Get your early rider scooting with this sweet ship made from eco-friendly materials, including a removable washable cover.
2. Team Micro Kite | $7.99
Bulky kites can be a big hassle for little kids to get up into the air, but these mini ones (a bit bigger than a Rubik's Cube) are a breeze to handle.
1. Balance Bikes | $62.49
Designed for children from two years old and up, Smart Gear Balance Bikes allow children to learn the balance and motor skills necessary for biking, safely and naturally, without relying on training wheels. The two-wheel, pedal-free bike allows kids to run the bike along and eventually learn to coast with their feet up. This natural and kid-oriented approach to biking helps kids develop the confidence to balance the bike while moving and liberates them from the crutch of training wheels–so that they can bike earlier.