Using Social Media to Keep Up With the Latest Women's Style and Fashion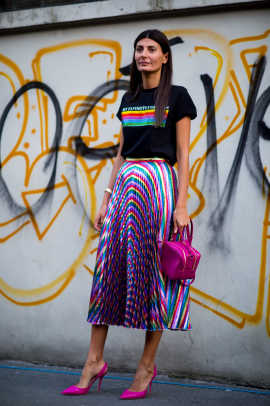 These days social media plays a huge part in most of our daily lives, shown by the incredible 400 million Facebook and 22 million twitter users, and this number continues to grow. The introduction of these applications on mobile phones means we can now instantly access them at any time and anywhere. People enjoy interacting with each other and getting facts and information quickly through the use of these styles of media.
It is no wonder then, that an increasing number of fashion designers and experts are using social media to project their latest trends and styles to the masses. No longer are fashion enthusiasts having to wait for magazines to be released in order to read about the latest style news, the information is now readily available through the use of social media sites.
Top designers such as Marc Jacobs and Calvin Klein are now using social media as a means of showing live-streams and widgets to an audience, who can not only give their opinions on latest designs, but these designers can now engage in conversations with their captive audience. It is a good way to increase their market and decipher which trends are popular and which styles viewers are interested in. Many use attractive advertising to encourage users to visit their sites, it can greatly increase their coverage, not to mention their profits.
Social media has also helped to catapult Fashion Week to another level, as viewers are now able to instantly view the latest catwalk shows, and keep abreast of the newest trends and designers. Previously, such an event would have seemed out of reach for many of us, but now we are able to gain more knowledge and understanding of the latest trends.
Other fashion dedicated websites such as chictopia have taken women's style to another level through the use of social media. This particular site allows users to upload and share photos of themselves, so you can get some inspiration from ladies with the same body shape and similar style. It also has a forum where the fashion community can come together and share style tips and advice. This type of social media allows us to take a massive step away from the usual tall, skinny models which we constantly see gracing the covers of magazines, and allows us to compare ourselves with real, everyday people. It also gives us a great way to express ourselves and engage with other fashion enthusiasts.
Another advanced fashion website, making the most of social media is Polyvore. This site has a very unique 'drag and drop' interaction option which allows users to choose from a selection of styles and mix and match them to create the perfect look. With this refreshing feature, you can keep up to date with the latest ladies trends and fashions, and even make up your own styles, without leaving the house. These types of social media are allowing for a whole new way for people to express themselves and make use of the latest styles.